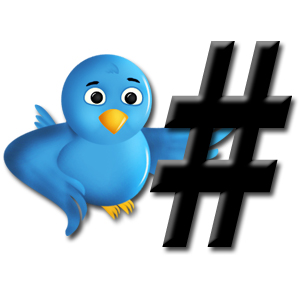 Several of my clients have been asking me lately about the use of hashtags # in twitter and other forms of social media. There is a lot of information out there on this subject so I thought I would gather the links and give you the highlights here.
Basically hashtags developed from Twitter users trying to find a better way to keep and track subjects. According to Twitter Fan Wiki, "Hashtags were popularized during the San Diego forest fires in 2007 when Nate Ritter used the hashtag "#sandiegofire" to identify his updates related to the disaster." One of the great things about hashtags, according to the twitter help center is "Clicking on a hashtagged word in any message shows you all other Tweets in that category." So this is a great way to quickly follow a subject and by putting the hashtag in your tweet you can join that conversation.
Some #hashtag Do's and Don'ts
Find subjects you are interested in and join the conversation
Use #hashtags to promote an event
Use #hastags to start a conversation
Don't use more than 3 #hashtags in a single tweet
Don't overuse #hashtags
Don't #hashtag you user name or business (too self-serving)
Don't compete against other #hastage trends (if everyone is using #sxsw then #sbysw just dilutes the conversation-especially in emergencies)
Use CamelCase formatting, e.g. use #SouthAfrica and not #southafrica
Do start new trends and conversations
Publish standards and guidelines for #hashtag use by organizations
The idea is to join specific conversations or to start your own. If you can contribute, offer insight, provide news or resources you will help build your credibility, leadership and authority in the subject. If you come across as spammy, obnoxious or overly self-promotional you will be ignored or blackballed.
Further Reading:
Start with the twitter help center's "What are hashtags ( # Symbols)?
Check out the Twitter Fan Wiki on "Hashtags." Here you will find a great list of resources.
The Wild Apricot blog has "An Introduction to Twitter Hashtags."
For a fun examination of what you can do with #hashtags read Susan Orlean's essay "Hash" in the New Yorker.
A nice concise video called "Hashtag Responsibly on Twitter" has been posted by MAP for nonprofits.
A good example of an organization using #hashtags to help and engage its members can be found on the website for idga: International Game Developers Association: Best Practice: Using the #gamejobs hashtag on twitter to connect those looking for work, with those looking to hire.
An interesting and helpful blog on "The art of the hashtag for emergency management" can be found on IDISATER 2.0, Social Media and Emergency Management.
Finding and following #hastags
As mentioned above, it is very easy when viewing a tweet to click the #hashtag to get that stream to show up in Twitter. Tools such as Hootsuite (affiliate alert) allow you to instantly save that stream as a tab. There are a number of sites and twitter tools that allow you to find and track #hashtag trends such as hashtag.org, twitterfall.com, tweetgrid.com, and tweetchat.com. For a more compressive list of hashtag apps and twittertools go to the bottom of the page at Twitter Fan Wiki.
For more information about social media marketing please contact us at Image Media Partners.